You've just bought a home or you have some disposable cash and feel it's time to remodel, there are several different types of renovations you can undergo.  You could tackle the wiring or windows, or you can work on more visual overhaul of the bathrooms and kitchen.  Which one will give you the most return on your money spent?   Here are some ideas to help you figure out what home projects really pay off.
Minor Bathroom Overhaul
Doing some minor work to the bathrooms can be a real money maker.  With the average bathroom remodel giving 102% return.   Things like re-caulking the tub, removing outdated wall coverings and throwing a fresh coat of paint on, will give the bathroom a new appeal and updated look.   If you want to get a little more in depth with it you can replace the tub, tile and vanities with a newer look.  The average spent on a remodel like this is about $10,000, but it ups the value over $11,000.  Not to mention it gives your home more appeal when it comes time to sell.  If you want to find out how much your home is worth, you can use our home valuation tool here.
Landscaping:
Ever heard the term "curb appeal"?  Well that's the first thing a buyer sees when pulling up to your home.  It's your first impression, and if you make it nice it gives a good one.  Things like landscaping rock, curbing, carefully planted shrubs and bushes can give you 100% return on your money.  Meaning it's money well spent.
Kitchen Remodel
Everyone loves a good kitchen, it's the focal point of the lower level and is often a gathering place for family and friends.  So an overhaul of this room will give you a good return on your dollars.  Minor renovations like resurfacing the cabinets, changing the lighting to recessed, switching out the drapes and painting are very cost effective and give the home a new appeal.  Major renovations can cost up to $15,000 but you are expected to recoup that cost at selling time.
Deck or Patio Addition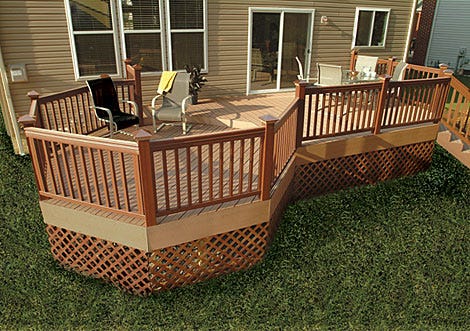 With summer upon us people will be enjoying the great outdoors much more, and has buying season for homes speeds up , they will be looking for homes they can do this with.  A porch or deck addition is a great appeal to buyers and increases the value of the home quite a bit.  Depending on how big you want to go with your porch is up to you, but whatever you do know it'll hold its value.
Basement Remodel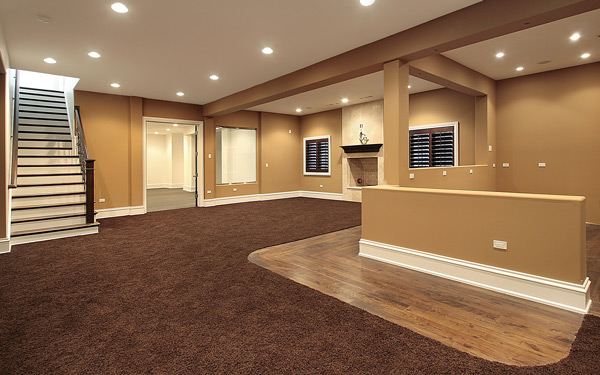 Everyone loves a finished basement, if you have a vacant space in your basement you could spend the money to remodel it.  That is additional square footage you can add to your living space, immediately raising the value.  It gives buyers a visual appeal they love.  So it's combination of positive effects.  In the Midwest a finished basement is a top priority of most home owners.
Cost
Cost will always be a consideration when contemplating any remodel.  There are ways to effectively pay for a remodel with the equity from your home.   This could be your most powerful tool in getting the money at a low interest rate so you can complete these purchases.   Or you could chip away at it monthly by doing minor repairs and maintenance, if that's your place here is a list of home repairs that save you big money.  
If you have a general question about refinancing your mortgage you are more than welcome to look at our article "when should I refinance my mortgage" here. It may give you some insight whether or not it's a good idea.  Whatever you do it has to be in your best interest and you should know all the details before moving, I would love the opportunity to discuss any questions you have. please contact me anytime here
What Can I Do Now?
You can Sign up for mortgage rates here
Read the About me section and learn more about how I conduct business
reviews are a great way to see who you are dealing with
if all that checks out you can apply here
Justin Scott
Loan Officer
NMLS 878581
C) 920-530-4484